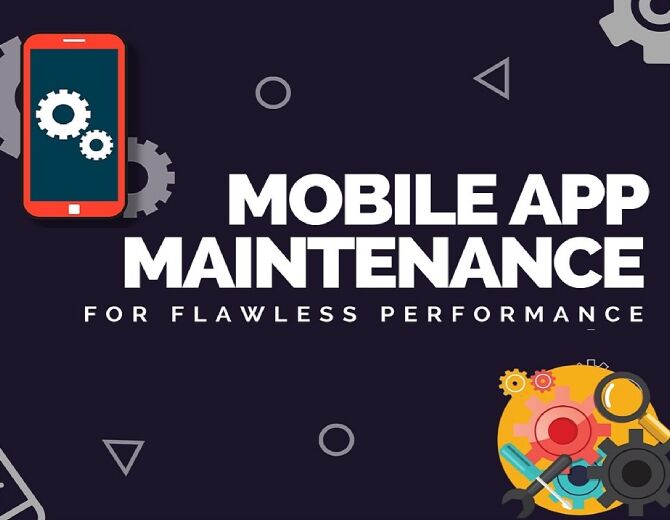 5 Reasons Why You Need Mobile App Maintenance and Support Services
Do you also think that after getting your mobile application developed and launched, the job is done? Think again!
When it comes to mobile applications, the demands of users are high, they want functionality and performance and if they don't find the performance of your app up to the mark, they will uninstall it immediately and go to your competitors.
"29 percent of users will immediately abandon an app if they don't find it valuable."
Apple eliminated 50,000 obsolete apps from its App Store in 2016, why? Because they are no longer updating. Now, do you want your app to get eliminated from the App Store or Play Store? The answer is no, right?
In this competitive and advanced world where user demands frequent innovation, it is crucial to monitor your business app frequently to make sure users enjoy it instead of abandoning it. Moreover, investing in mobile app maintenance services will benefit you in the long run, and you will save your app from becoming obsolete.
So get over with the common myth about mobile app development that says mobile app development is a one-time process, and accept the fact that it is an ongoing process.
If you are not convinced yet, then read the following reasons why you need mobile app maintenance and support services.
1. The Android and iOS Operating System is updating
It is obvious that your mobile app would work perfectly on the current iOS and Android versions, but don't forget that iOS and Android keep on updating their versions of the Operating System.
With updated versions of iOS and Android operating systems that hit your user's mobile a year with major changes, there are huge chances that some of the features of your app wouldn't work the same. You know what happens after that, abandonment of your app!
Therefore, to provide your users a seamless experience you need an efficient and robust app, and the only possible way to get that is by signing up for mobile app development maintenance services.
2. Maintenance Will Open Ways to Renovate
We all know that technological trends are transforming rapidly and nothing is permanent. If you don't adapt to those changes, your app is going to be unsuccessful. To ensure the success of your mobile app, you need to renovate your app frequently. Make room for updates by eliminating unnecessary features, functions, and free up required spaces.
71% of users will abandon your app in 90 days if they don't find it useful. And you surely don't want that! So maintain your app as per users' needs and satisfy them with updated versions of your app.
3. Maintenance Deliver Better User Experience
Suppose you rent a house, and the landlord doesn't pay heed to its maintenance, what will happen eventually? You'll leave that house and search for another one, right? Mobile applications work the same! If you don't maintain it, you'll lose your customers.
You don't want your users to just install your app, you want them to fall in love with it. It will create a healthy and long-term relationship with your users, and you'll enjoy the success of your app. To build this relationship, you need to build an experience for your users they won't be able to forget.
Happy users stay for longer, engage frequently, and leave positive reviews about your app.
4. You Stay on The Top
In this competitive market, millions of apps are being developed to get installed on smartphones everywhere. And people get impressed by only a few of them as they can't download all the apps on their limited-spaced mobile phone.
To stay on top of the competition and beat your competitors, you need to update your app frequently. Once you leave your app on its own, your users will start looking for better options. And this is the moment that your competitors seek, they will take it as an opportunity and you'll end up falling behind.
Maintaining your mobile app is an ongoing process that needs constant attention, if you get effective mobile app maintenance and support services, it will ensure that your stay ahead of the competition.
5. You'll Achieve Financial Benefits
An updated and maintained app will keep your users happy, and ultimately you will achieve financial benefits, like in released ROI and better sales. It is a fact that you never get the flawless app on the first go. You test is usability by checking insights and feedbacks whether your customers like your app or not.
If you get negative feedback from a customer, you can fix it by renovating and maintaining it. If you don't do it on time, chances are you're going to face a big technical issue that will cost you a fortune. Maintaining your app on time can save your cost and attract more customers in the long run.